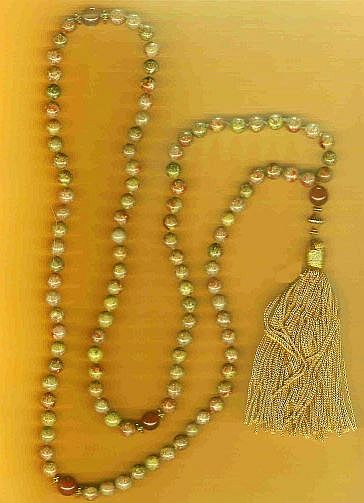 Mookaite (Moukaite) can be any colour from pink, red and yellow and a mixture of all. It s a type of jasper and comes from Australia.. Physically, it is believed to promote good health by stimulating the immune system.. It is a nurturing stone that supports and sustains during times of stress bringing peace and a feeling of wholeness.

Mookaite (moukaite) encourages versatility and helps you to accept change. It helps you to discover all possibilities in a situation and to choose the right one. Mookaite also grounds and stabilises the whole body and provides a protective energy that helps to block unwanted outside influences.

It can have cloudy washes of red, yellow or brown throughout it. Moukaite is known as a healing stone that lends strength, and connects one to those who have passed on. It can also be used to treat stomach disorders, hernias and water retention.

Moukaite Letting Go & Reducing Insecurity Red/Creme/Pink

It is purported to help us with kindness to ourselves as well as others.It is also said to helps us with decision making when we are having a difficult time.

Helps with flexability and in contacting those who have passed.

Mookaite (Moukaite) is said to help with contacting those that have passed on, both

human and animals. It help eliminate distractions and revealing what is hidden .Ir It also had all the general properties of jasper as well.